YOUR LOCAL PAINTER AND DECORATOR IN RAYNES PARK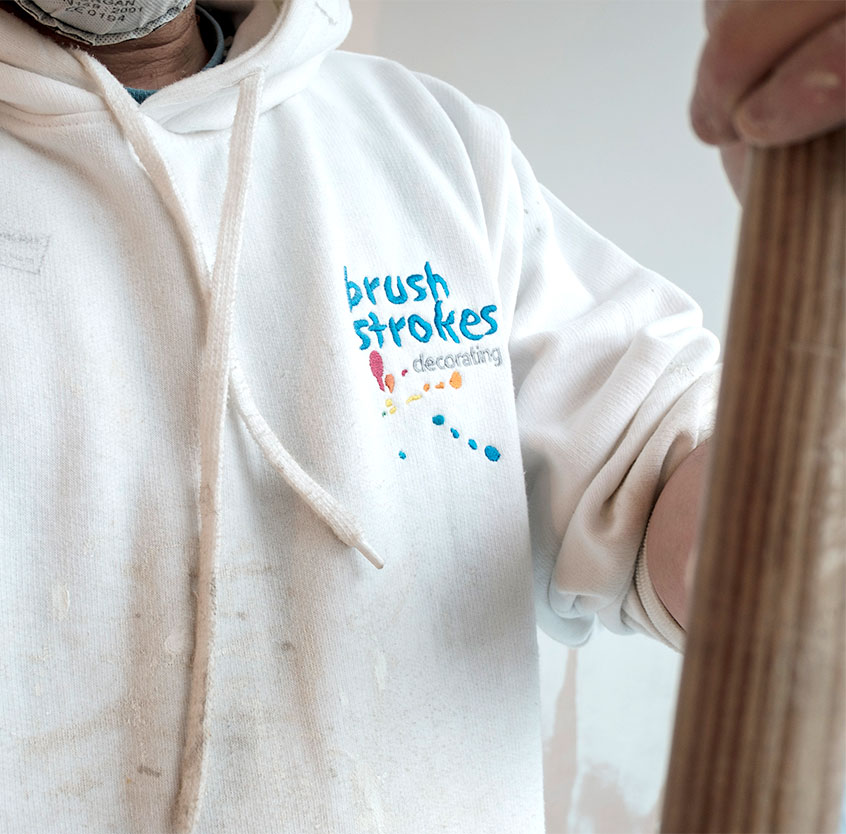 We at Brush Strokes Decorating love working in Putney, having completed many rewarding projects here over the years. Our work has taken us inside some beautiful properties, which we always treat with the same respect as we treat our own homes.
We offer our customers a wallpaper hanging service combined with full interior and exterior painting for every part of the home. Whether the job is big or small, our customers will always receive our exceptional customer service and strict adherence to budgets and deadlines. Our approach has gained us many happy clients and our customer reviews are outstanding.
The work we do has included every conceivable size and type of project, from spray-painting exteriors on Bluebird Close, up the road from Raynes Park Vale FC, to wallpapering bedrooms on Richmond Road, a short walk from Raynes Park Recreation Ground.
One gentleman on Stanton Road recently asked us to redecorate his ground floor flat. He had just moved in with his girlfriend and their Yorkshire terrier. The gentleman and his girlfriend were in the process of unpacking, so we had to move from room to room while we worked. We also had to deal with their over-excited terrier racing about the place. Despite these challenges, we got the job done on time and the gentleman treated us all with pizza from his local takeaway.
If you are in the Raynes Park area and have a decorating project in mind, why not give us a call today?
Get in touch
Ask us any questions you have about Brush Strokes Decorating and the services we offer.
That's us – shall we talk about your painting & decorating needs?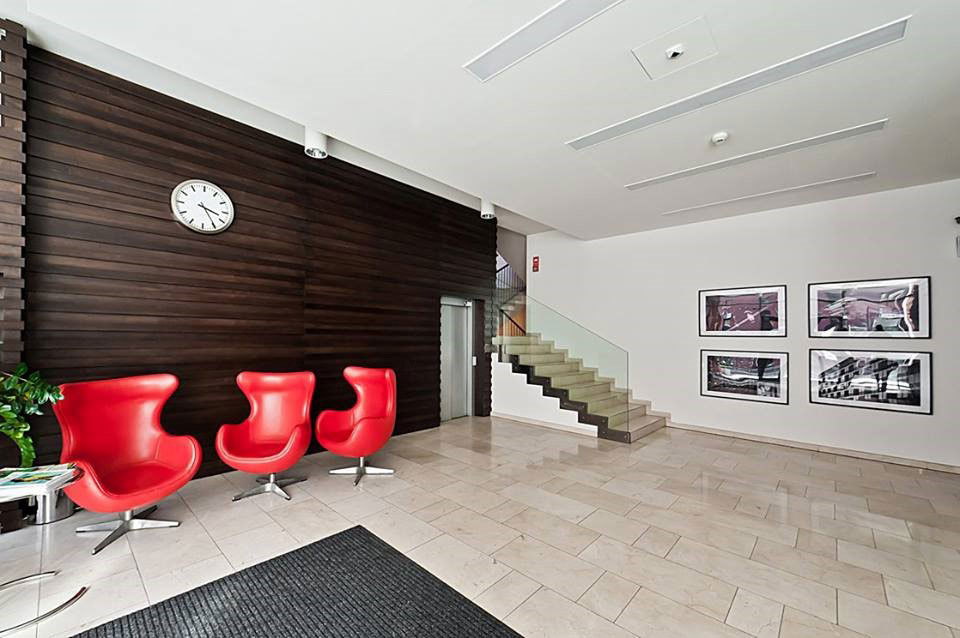 If you are in Raynes Park, we can look after your decorating project if:
You're looking for a completely new style for your property.
You've recently moved to Raynes Park and want to add your own stamp on your new home.
You're hoping to increase the value of your home as you're planning to sell or rent it in the near future.
You need a professional helping hand with a run-down property.
You wish to make a small room look more spacious.
Or even if you would just like a small cloakroom freshened up….
We offer a full painting and decorating service, including:
Interior painting
Exterior painting
Wallpaper hanging
Our decorators are happy to take on projects of any size; so, whether you need us to add a feature wall to one of your rooms or you're looking to redecorate your home from top to bottom, why not arrange your free consultation with us.
Tom is driven by the desire to achieve perfection. He always takes the time to carefully prepare each surface before he starts decorating. His attention to detail is bordering on the obsessive, but it certainly gets results. With a decade's worth of experience under his belt, Tom can tackle everything from hanging wallpaper to painting sash windows. He relishes the variety of the work and says that no two projects are ever the same. Our customers certainly appreciate Tom, both for his skilled craftsmanship and his friendly demeanour. In 2016 Kris, our founder, talent-spotted Tom and asked him to join our team. Based on Tom's excellent customer feedback, we would say Kris made the right choice.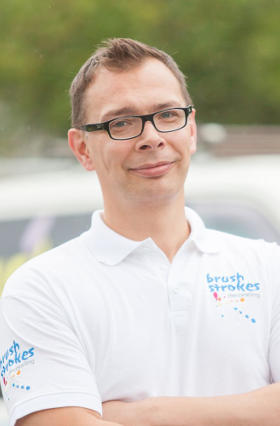 Painting house interior in Raynes park
I had a full revamp on my home in Raynes park. They prepared and painted 3 bedrooms, 2 bathrooms, a kitchen and a living room. They arrived on time every day and there was no mess upon arriving home. Can't speak of them highly enough.
New skirting board fitted at 2-bed house in Raynes park
I am writing this review as an extremely happy customer.  I had the skirting board replaced in 2 bedrooms and the living room. They did a great job without damaging the walls. I have already booked them to paint my shed.
If you wish to see more of the reviews that our customers have left for us, visit Trust a Trader  or our reviews page . Our aim is always to exceed expectations and we're pleased that so many of our customers have been impressed by the quality of our work.
Arrange your free quote with us

Tell us about your project and let us know when we can come and visit you. We'll send you a full, no obligation quote within 48 hours of visiting.
Any questions?
Find out the answers to some of the most
common questions we get asked
by our customers.
Ready to get started
on your project in Raynes Park?