DIFFICULT ACCESS SOLUTIONS IN LONDON, KENT AND SURREY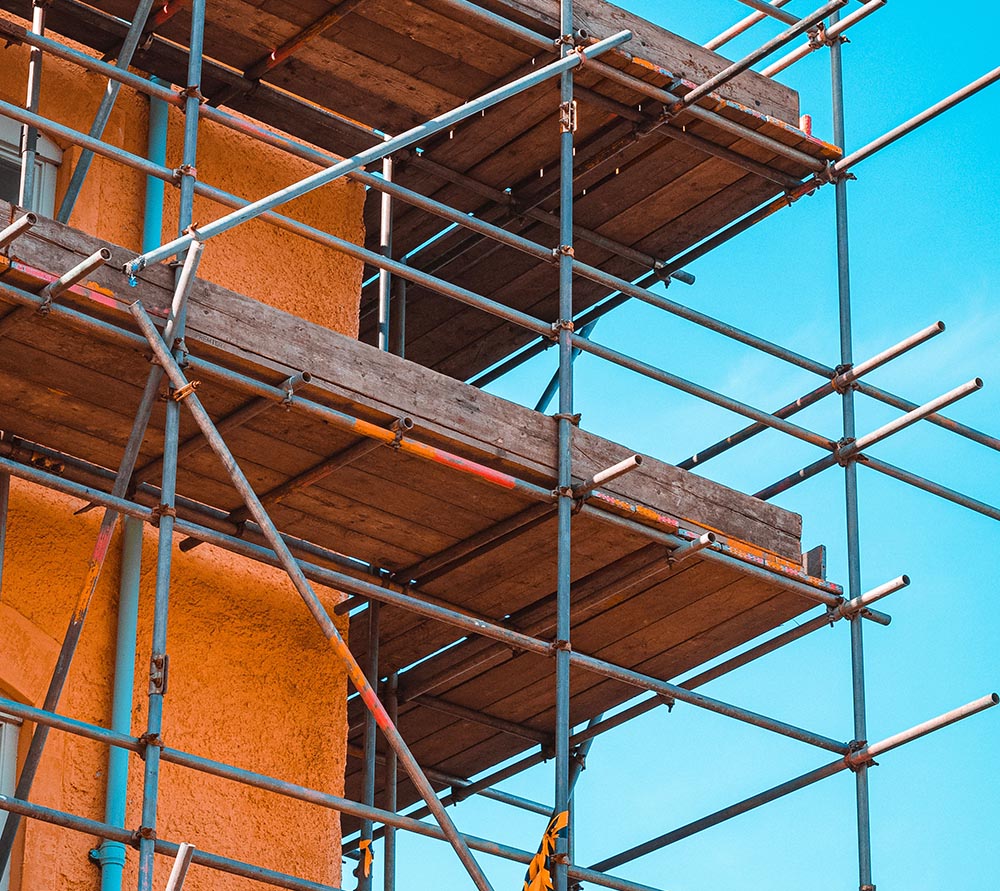 For any jobs that pose challenges when it comes to the maintenance of your building, our Brush Strokes team will find the most suitable solution and get to work. Whether you require external painting or cleaning and repairs to difficult-to-access areas, we have equipment such as cherry pickers or cradles available to us. We can also provide scaffolding if this is the best fit for your requirements. We take all the necessary precautions, ensuring that our team is fully trained to work at height, so once we have discussed the job with you, we will be prepared to determine the most practical and cost-effective option for your property.
If you have a job that needs doing that poses access concerns, we can offer a helping hand. Give us a call on 020 8468 1512 or email info@brushstrokesdecorators.com to discuss it with our team.
What jobs do our difficult access services cover?
For any difficult access jobs that can't be reached or completed from the ground, allow us to offer our assistance. The jobs we can offer our support with include:
Brickwork repairs
Exterior painting
Depending on the requirements of the job, we will identify the most cost-effective solution that allows it to be completed swiftly and to the highest possible standard.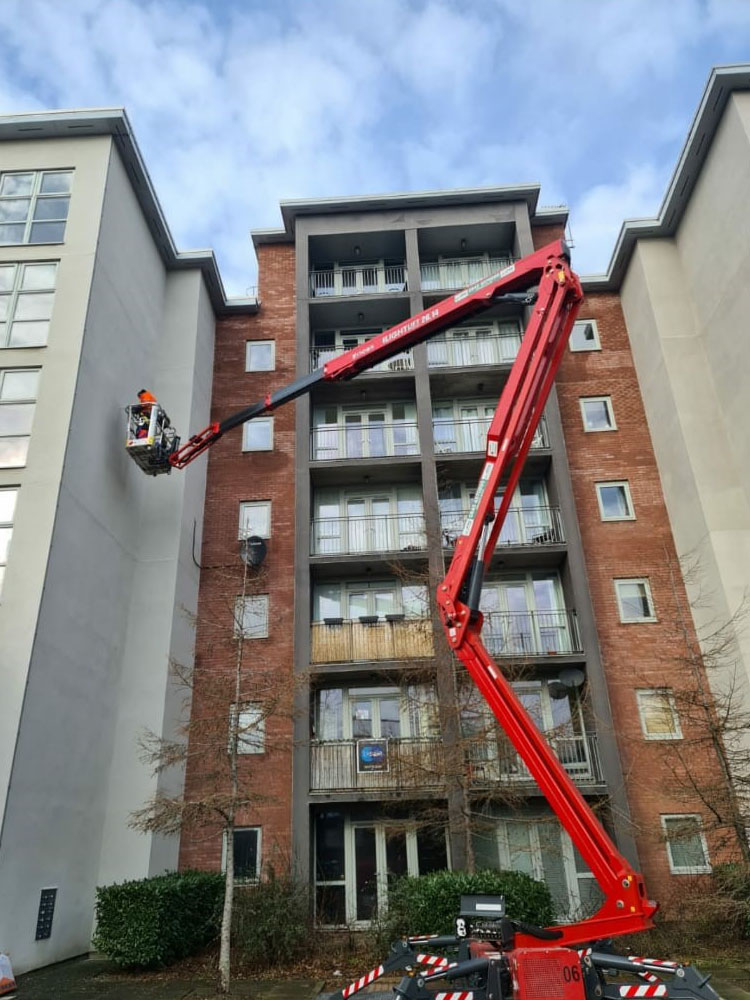 Accessing difficult areas
The various types of equipment at our disposal mean that we will always be able to find the option that suits you best. Once we have had an initial consultation with you, we will be able to gain a thorough understanding of the job. Our wide range of difficult access options means we will always have something suitable; whether you own a three-story building where a cherry picker is required for external painting, or we are acting as your block management contractor and a cradle is necessary for repairs, we have you covered. Our team members have received IPAF approved training, ensuring that they are prepared to work from elevated platforms and can ensure that your property will be in safe hands.
Contact our team
If you would like to find out more about our difficult access solutions or if you have any questions on the equipment we have available, fill out our online form and we will get back to you as soon as possible. Alternatively, you can call 020 8468 1512 or email info@brushstrokesdecorators.com.
Discuss your
requirements with us
Contact us
Get in touch with all the details of the difficult access job that you require our assistance with.
Consultation
We will carry out a site visit to assess the work and identify which equipment is necessary to complete the job, as well as carrying out a risk assessment to ensure we plan accordingly.
Receive your quote
You will receive a complete, no obligation quote within 48 hours of our visit.
Book in your work with us
If you wish to go ahead with the job, we will get everything booked in at a suitable time. You will be required to pay a deposit when booking.
Safety briefing
Before anything happens on site, we will carry out a full health and safety briefing for our fully trained team, ensuring all precautions will be taken.
We start work
Once work commences, we will keep you informed on our progress until completion of the job.