YOUR LOCAL PAINTER AND DECORATOR IN BATTERSEA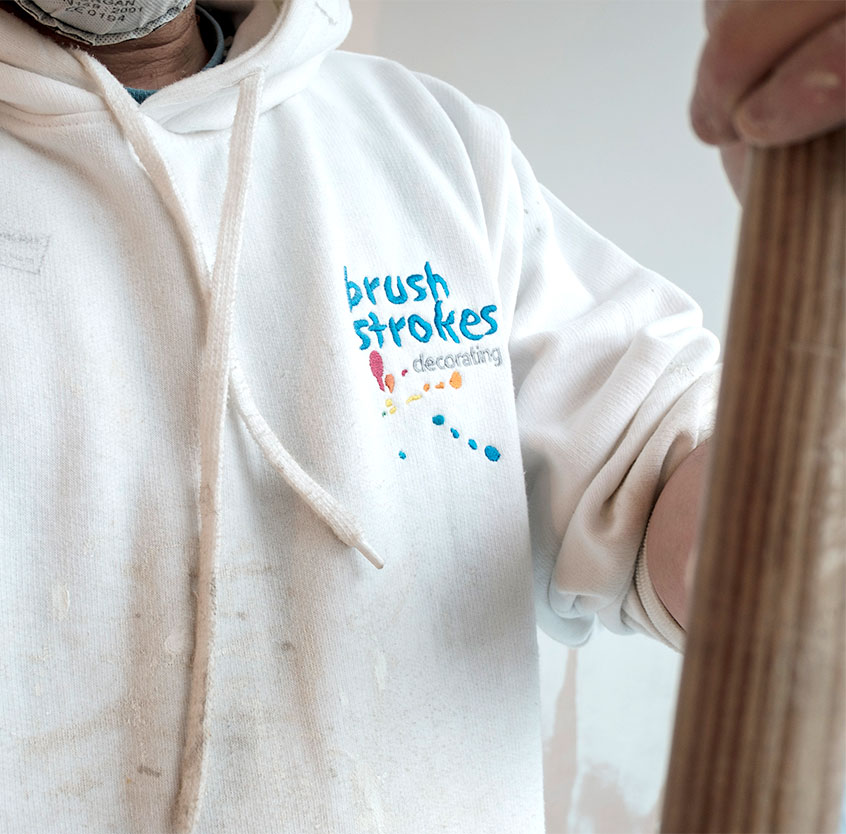 Home to the iconic Battersea Power Station and some fine architecture, we are fortunate to have worked in a range of properties throughout Battersea. At Brush Strokes Decorating, we offer both internal and external painting as well as wallpaper hanging. Projects both large and small are considered, and we can apply our expertise across a range of property types.
We have decorated numerous flats around Battersea Park, in particular the flats on Brymaer Road to the west and Albert Bridge Road to the south. We love the beautiful Victorian architecture on these streets and we take pride in restoring properties to their former glory.
Customer service is central to what we do. Before we start a new project, we have a thorough discussion with the customer to fully understand their requirements.
We recently completed the repainting of a ground floor flat on Kingsley Street. The retired gentleman who owned it wanted us to use a particular shade of green that had been discontinued. It took us a while to source an alternative supplier that fit in with his budget, but we managed it and he was delighted. In fact he showed his thanks by gifting us a crate of craft beer at the end of the job.
No matter what your schedule, we can visit you at a time which is most convenient for you. Leave us a message and we will get back to you within 24 hours.
Get in touch
Ask us any questions you have about Brush Strokes Decorating and the services we offer.
That's us – shall we talk about your painting & decorating needs?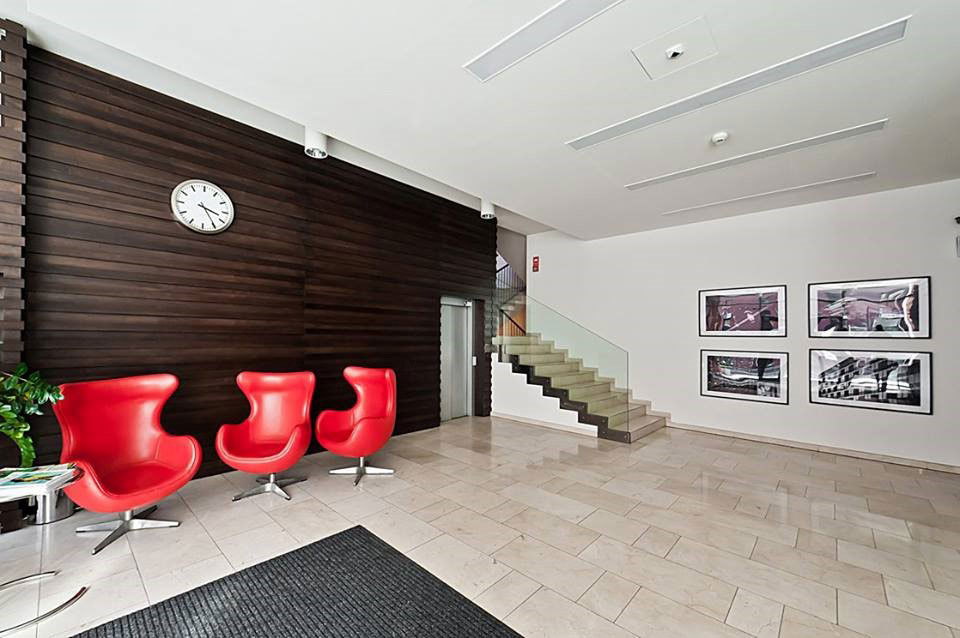 If you are in Battersea, we can look after your decorating project if:
You're looking for a completely new style for your property.
You've recently moved to Battersea and want to add your own stamp on your new home.
You're hoping to increase the value of your home as you're planning to sell or rent it in the near future.
You need a professional helping hand with a run-down property.
You wish to make a small room look more spacious.
Or even if you would just like a small cloakroom freshened up….
We offer a full painting and decorating service, including:
Interior painting
Exterior painting
Wallpaper hanging
Our decorators are happy to take on projects of any size; so, whether you need us to add a feature wall to one of your rooms or you're looking to redecorate your home from top to bottom, why not arrange your free consultation with us.
Tom's quality of work is always excellent. He is meticulous in taking the time to prepare each surface perfectly to ensure every project gets a perfect finish. Precision and attention to detail are his hallmarks. He has been decorating for over a decade now and he is truly a master of his craft. Tom loves sharing his expertise with our customers and is happy to discuss the right approach to ensure the best results. Our founder Kris hand-picked Tom because Kris recognised Tom's dedication and commitment to excellence. Lastly Tom is very house proud – he hates a mess – and he treats our customers' homes with the care and respect he treats his own.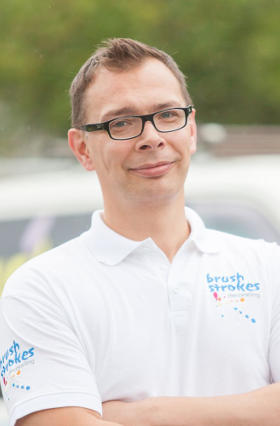 Wallpapering feature wall in Battersea
The guy who visited our property in Battersea did a good job putting up some particularly tricky wallpaper. He matched the patterns up perfectly and there were no blemishes. Care was taken at the edges as not to damage the other walls. Great work.
Painting garden walls in Battersea
The handymen who came and painted out outside walls at our place in Battersea did a fantastic job. They really took great care and paid attention to the task at hand. Very pleasant firm to deal with and would recommend to anyone.
Installing new doors, handles and hinges in Battersea
They guy who came to change all of our internal doors in Battersea did a good job. I work from home and he managed to get the task done with little interruption for my work day. No mess was left behind and I've already requested a quote to do my kitchen.
If you wish to see more of the reviews that our customers have left for us, visit Trust a Trader  or our reviews page . Our aim is always to exceed expectations and we're pleased that so many of our customers have been impressed by the quality of our work.
Arrange your free quote with us

Tell us about your project and let us know when we can come and visit you. We'll send you a full, no obligation quote within 48 hours of visiting.
Any questions?
Find out the answers to some of the most
common questions we get asked
by our customers.
Ready to get started
on your project in Battersea?