Professional gutter cleaning in Sidcup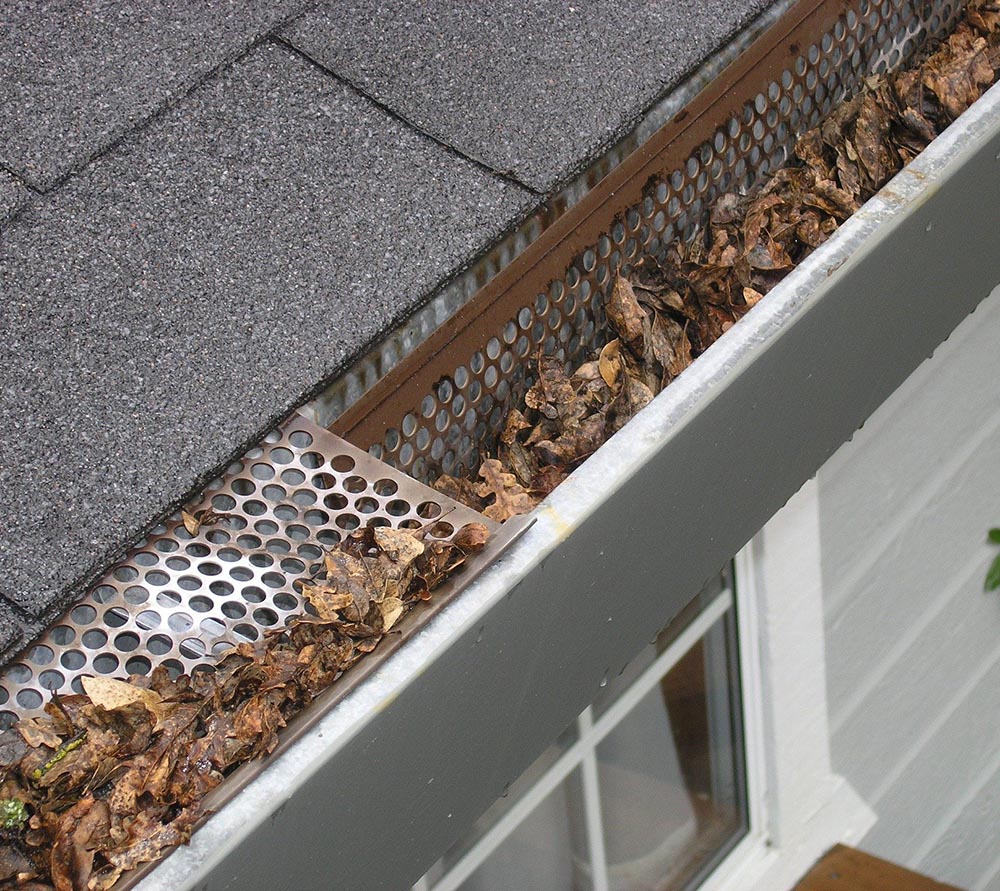 Brush Strokes Decorating is the team you need, not just for all of your painting and decorating needs, but also for professional gutter cleaning in Sidcup. Our team already specialise in reaching high and difficult places, so their skills lend themselves naturally to cleaning gutters at your property. With modern equipment we can clean gutters up to 10 metres off the ground without ladders or platforms. We already transform Sidcup properties with our amazing painting services, so let us help keep your gutters looking their best as well. We provide a thorough and diligent service to ensure your gutters are functioning properly and the aesthetic qualities of your home are preserved. To find out more about our gutter cleaning services in Sidcup, call 020 8468 1512 or email info@brushstrokesdecorators.com.
Why is gutter cleaning important in Sidcup?
Guttering can quickly become clogged with foliage and other plant matter. This will impact its effectiveness and makes your property look unattractive and poorly maintained. It can also cause several issues that, if left, will only get worse with time.
Water overflow
Blockages and debris can cause water to overflow the edges of the gutters and leak on to your property. This can affect the paint and brickwork of your home, leading to quite substantial damage. The weight of water can also damage the gutters themselves, making them even less effective. You can get ahead of this problem by having our team clean your gutters regularly to keep them clean and clear.
Sagging gutters
Weight from debris and water can cause gutters to sag. As well as being unsightly this will cause damage to them over time and prevent water from flowing normally. Our team can remove debris to ensure your gutters are returned to good working order and continue to look their best. You'll avoid further hassle and potential repair costs.
Unwanted pests
No one wants to attract pests to their home, but dirty gutters can do just that. Plant life and foliage built up in gutters are ideal environments for animals such as insects, mice, and birds. These pests can cause damage to your gutters and property while also being a nuisance. With a regular clean by the team at Brush Strokes Decorating, you can save any further hassle and keep your property looking attractive and pest-free.
Contact us for gutter cleaning in Sidcup
To find out more about our gutter cleaning services in Sidcup, be sure to contact our team. You can reach us by calling 020 8468 1512, emailing info@brushstrokesdecorators.com, or filling in our contact form. We're always happy to talk to Sidcup residents and find out how we can help.
A comprehensive gutter cleaning service in Sidcup
Are you noticing faults with your guttering? Is rainwater taking too long to drain away, or not draining at all? Are they overflowing? If this is the case, then it is likely that your gutters will require professional attention. At Brush Strokes Decorating, we offer a full service to ensure your gutters are completely taken care of. We can even provide footage of the process and 'before and after' images so you can see for yourself the quality of our work. Having your gutters professionally cleaned will ensure that they look good and function properly, while also giving you peace of mind. We recommend you get a full clean annually to ensure that they are working to their maximum effectiveness.
Speak to our team
Get in touch with us to discuss your requirements, including the size and type of your Sidcup property. This will help us understand the specifics of your job.
Consultation
Our team will conduct a visit to your property to assess the scale of the work and establish the best way to clean your gutters.
Receive your quote
Once we've assessed the scale of the job, we'll provide you with a completely free, no-obligation quote for the work.
Book in your work with us
If you're happy with the price, we can schedule a time to begin the work that suits you. We complete all of our jobs efficiently and cause minimal disruption to our customers.
We start work
We're ready to begin. Our team will be at your property at the agreed time to begin cleaning your gutters and will deliver the excellent service you deserve.