Professional gutter cleaning in Orpington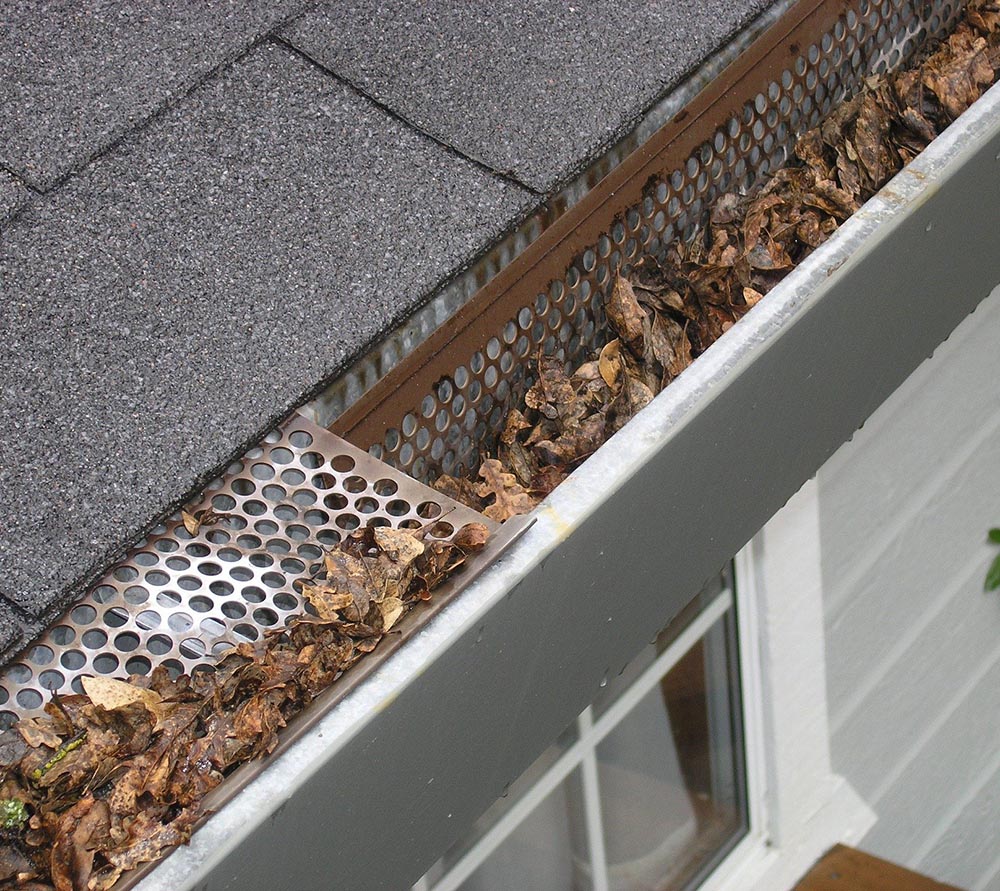 For all of your gutter cleaning needs, choose Brush Strokes Decorating. Our team of painters and decorators have experience working with a range of properties and can effectively turn their hand to professional gutter cleaning in Orpington. We're a well-established and experienced team with the skills and equipment to complete your gutter cleaning to an excellent standard. Gutters often go neglected even at the nicest properties, and the issues blockages cause can compound into serious problems if left unattended. Give yourself peace of mind and keep your property looking its best with our professional gutter cleaning services. To find out more, get in touch with our team by calling 020 8468 1512 or emailing info@brushstrokesdecorators.com.
Why is gutter cleaning important in Orpington?
Ideally, you gutters should be cleaned annually. This is preventative maintenance that not only protects the look of your home but also prevents blockages and debris from compounding into larger and more expensive problems. We ensure your home is kept free of a variety of problems.
Water overflow
Blocked gutters can cause water to overflow which can seriously deface or damage your property. The gutters, walls, and even the foundations can be severely impacted if this problem is not addressed. This will impact your day-to-day life and can prove extremely costly to repair. Gutter cleaning is a great way to keep these issues from occurring in the first place.
Sagging gutters
Gutters weighed down by debris will begin to sag. This is damaging for the gutter and can be a hazard on your property. It will also disrupt the flow of water, causing further issues. By having gutters regularly cleaned you can ensure that this build-up does not occur and that your gutters remain effective and safe.
Unwanted pests
Excessive amounts of loose plant matter and other debris can attract pests to your home. To keep birds, rodents, and insects from nesting on your property – or worse, inside it – be sure to have your gutters cleaned by Brush Strokes Decorating. We'll professionally remove any debris to discourage animals from getting too comfortable on your property.
Contact us for gutter cleaning in Orpington
Organise your gutter cleaning in Orpington with Brush Strokes Decorating and save yourself stress and money down the line. You can call us on 020 8468 1512, email info@brushtrokesdecorators.com, or fill out our online form. We're always happy to hear how we can help local residents with their gutters.
A comprehensive gutter cleaning service in Orpington
At Brush Strokes Decorating we offer the complete package, a start-to-finish gutter cleaning service that provides essential maintenance at your property. If you've noticed your gutters have lost their effectiveness, are taking too long to drain, or are overflowing in the rain, then they are likely due for a clean. Our team can ensure that your gutters are restored to their proper working order and your property is protected from damage. We are professional and highly diligent, offering a bespoke service that will bring you peace of mind and keep your property looking its best. We also provide a streamlined customer experience to ensure you're getting the best possible service from us.
Speak to our team
Once you get in touch with us, we'll establish your needs and ask for information about your property and gutters.
Consultation
We'll arrange a consultation where we can assess the scale of the job and plan for any specific elements or unique quirks of your property.
Receive your quote
We'll send over a quote within 48 hours of your consultation. All of our quotes are free and strictly no-obligation.
Book in your work with us
If you're happy with our quote, we can arrange a convenient time to begin the work. We have a flexible schedule and can work to suit you.
We start work
We'll begin working on your gutters and keep you informed of our progress. You can expect an efficient and highly effective service from Brush Strokes Decorating.